Dressing up for a nightclub requires more than throwing on a shirt and jeans. A difference in ones appearance could mean the difference between getting a cute gals phone number or not. Here is your head to toe guide on how to dress for a nightclub, keep your personality in mind when implementing these tips – you don't want to be a nightclub robot.
P.S. – the photos are all referring to what NOT to do.
Hair
Ensure that your hair is clean – grease and dandruff is an automatic NO. Style it somehow – even if you are going for the 'messy bed head' look do it with style. Use product if necessary but do not make the points in your hair hazardous. The goal is to have hair with style that is also touchable. Also, don't wear a fedora – you'll look like a complete douche.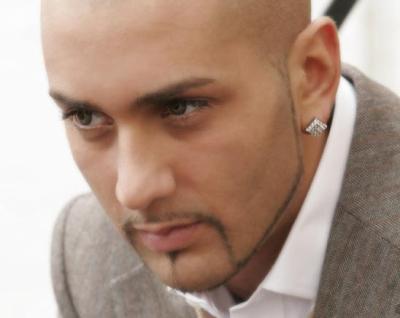 Face & Neck
Women want a man who isn't prettier than they are. Put the eyebrow tweezers down and just walk away. Make sure your facial hair has some type of style to it, most girls like a little 5 o'clock shadow. Facial hair that is not popular with women includes the 'massari' look and most moustaches.Add a little cologne that shows off your personality but allow women to notice you, not your scent from across the bar.

Shirt
Choose a shirt that is form fitting, this doesn't mean that it look like it's painted on, it should just be flattering to your body type. You can rarely go wrong with a button down – just avoid any crazy patterns or colors that don't suit you. Oh – and uber JLO era 2001 v-necks are a no. Seriously. Also, no douchey Ed Hardy or the like… that's a given.
Pants
When in doubt, always go for a dark, fitted jean for a more casual atmosphere or *ironed* fitted dark dress pants. Stay away from light colors like white or khaki – they aren't as stylish and you'll just spill on them anyways. The distressed look is out so make sure your pants are in tip top shape. Also, I've never heard of a fad where guy ass cleavage was hot so wear a belt please!
Shoes
Shoes may not seem so important but if a sexy lady notices them, it is! You can look as put together as can be but if you have a ratty pair of sneaks on it throws the whole look off. Invest in some nice dress shoes in basic neutral colors like black and brown. Make sure they are comfortable enough to dance in and avoid big heels – if you are a shortee, embrace it.
Accessories
A nice piece of jewellery can add the finishing touch to an outfit but too much will make you look like a wannabe balla. Keep accessories to a minimum, if you feel like it may be too much – it probably is.

Look at you all stylish! Work it out on the town, find an event tonight at www.clubZone.com/events!
About the author