This event has expired.
Get notified if tickets are added to this event
New Years Eve PubCrawl-Philly Details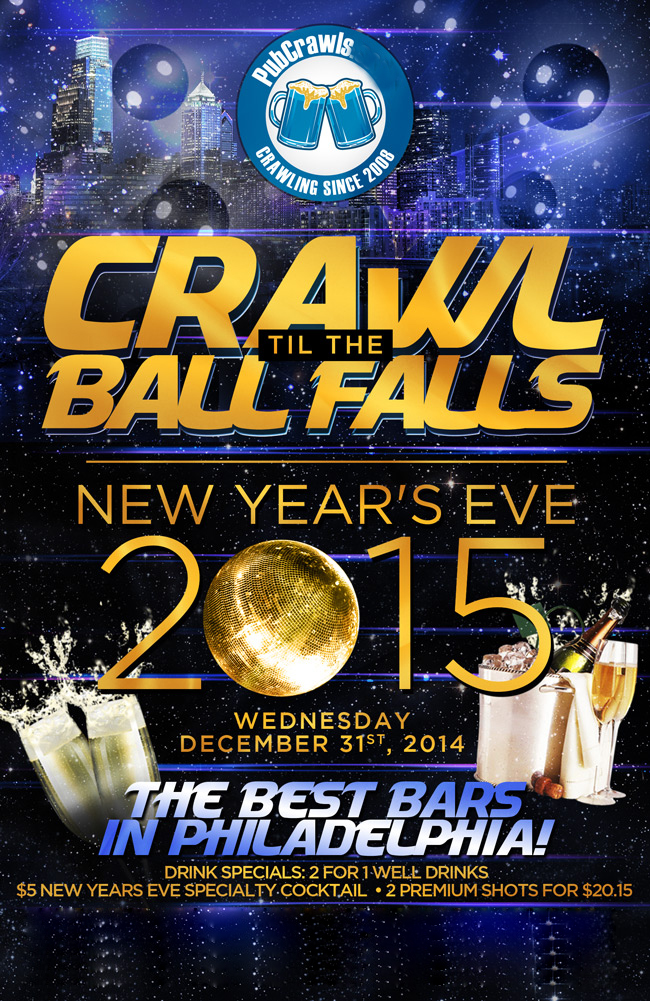 It's no secret that New Years Eve is one of the most highly anticipated holidays of the year. Each year, you get together with friends and try to find the best place to celebrate the past year and welcome all the opportunities that the year to come has to offer! Instead of spending the whole night at just one place this year, you should Crawl Until the Ball Falls on the Philadelphia Pub Crawl!
The Pub Crawl will stop off at all of the best bars in Philly, giving you a sample of all the awesome nightlife that the city has to offer! At every stop, you'll be greeted with awesome drink specials such as 2 for 1 well drinks and a $5 specialty New Years Eve cocktail!
Tickets for this event are sure to go quickly, as it is one of Philadelphia's best New Years Eve experiences for several years running! See all that the city has to offer you in 2015 in one awesome evening!